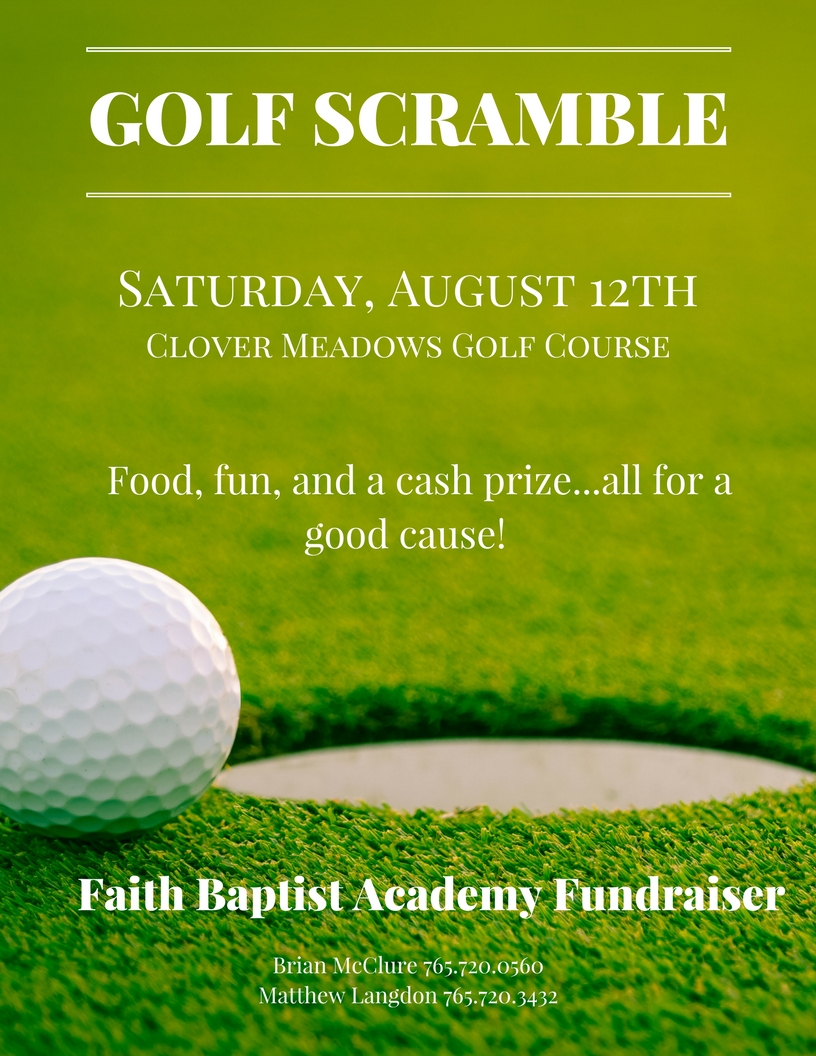 Faith Baptist Academy Fundraiser
When?
Saturday, August 12th
How much?
$50.00 per player, which will include 18 holes golf & lunch
What time?
Registration: 8:00 – 8:45 am
Tee Time: 9:00 am
Why?
All the profit will go towards the start up costs for Faith Baptist Academy.
 Who do I contact?
Call or text Brian McClure or Matthew Langdon to enter a team.
Brian McClure  765.720.0560
Matthew Langdon 765.720.3432